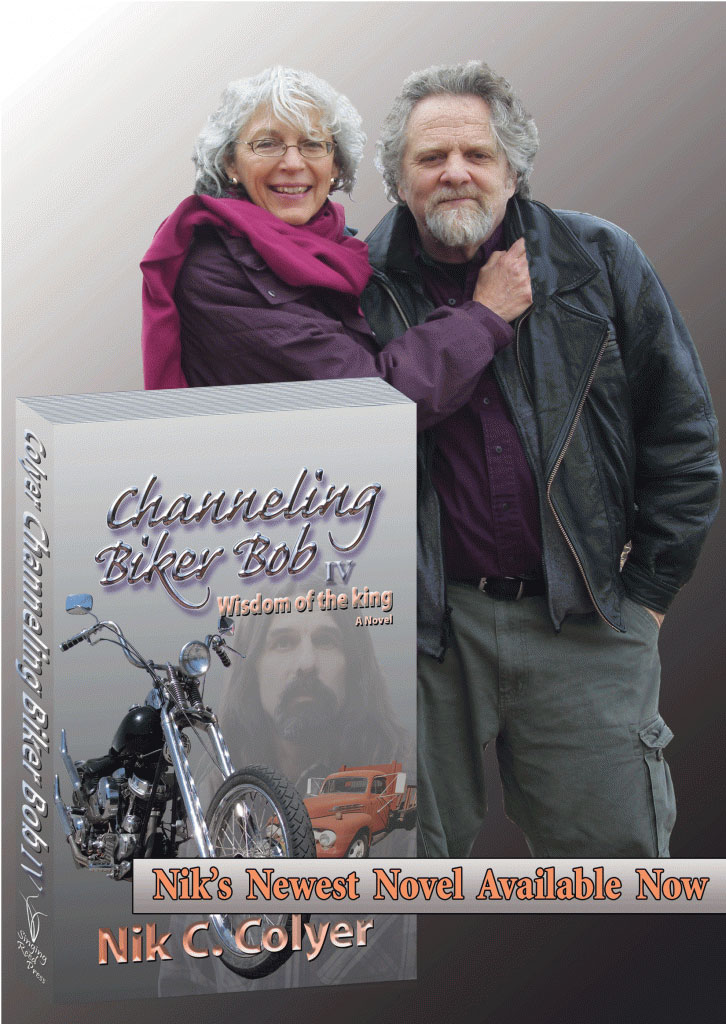 With sixteen finished manuscripts, five published novels and a book of poetry under his belt, Nik C. Colyer calls himself a visionary fiction writer who draws from a 35 year transformation into integrated masculinity. His unending curiosity about the dance between men and women adds humor and quirkiness to the content of his writing.
Finding equilibrium between the tough biker, while staying close to authentic masculine feeling is a theme throughout the Biker Bob series and Nik's poetry.
At age 66, Nik resides with his wife, Barbara, a writer and Modern Day Priestess. They live deep in the forest, slightly north of Nevada City, California.
For thirty-six years, Colyer's creative life has been equally divided between the craft of novel writing and being an artist exploring numerous approaches to the creative process.
You can learn more on his Facebook page.