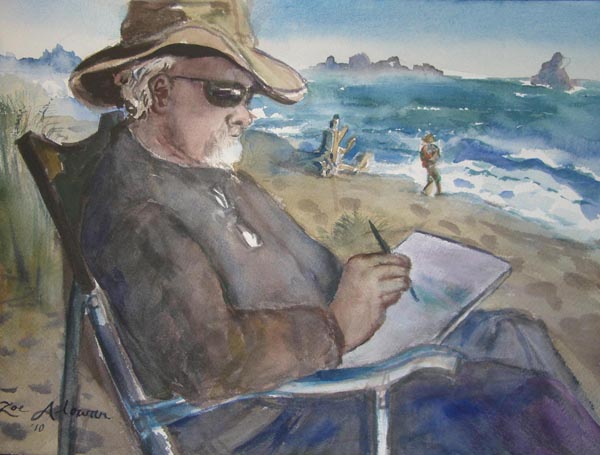 After feeling the success of finishing "Hunter's Field" which took twelve years to write,  at age 45 I committed to writing at least one page a day. Using that method of slowly pacing my way through a novel I've completed an average of one book a year. Some were novels, a few travelogues, two or three were poetry and a very few were so bad I never dare show them to the world.
All in all, it's been a productive 20 years. I am happy with what's come out of my twisted little brain and my fingertips.
The Channeling Biker Bob series examines the unfolding of a maturing man in a world were men are not honored or respected as beings of themselves, without their money or power.
Channeling Biker Bob #1 takes us into the hopeless life of soft male Stewart Chance until Biker Bob comes along and turns his world upside down.
Channeling Biker Bob #2 is about Thomas Goreman, an angry male and his addiction. Biker Bob Saves the day, but only because Goreman wants the change.
Channeling Biker Bob #3 gives us a unique view into the female psyche while Renée, Stewart's wife goes on a desert adventure with her Indian motorcycle.
Channeling biker Bob #4 focuses on Bob himself, his life in the fifties, his death and his ghostly activities. Nick Brown is also one of the key players throughout this series and in the end he brings the masculine and feminine together which completes this series.
Maranther's Deception is an adventure novel about the bending of time, the desert and a ancient meddling sorcerer who tricks Leigha and Martin into getting lost in the vastness of the Mexican Sonora desert.
Kicking Ass and Taking Names  a book of poetry from the eyes of a tough guy.
NIK