That first winter without insulation I knew it would be cold, so we bought a $50. woodstove at a garage sale and installed it so Barbara could spend her time in there comfortably through the winter months.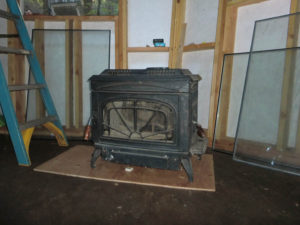 Once the insulation was in that stove would burn us out of the building, so we needed something smaller. So, as usual, I start with a cardboard mockup.
I purchased 20 – 14 gauge thick plates of steel and cut out the basic pattern.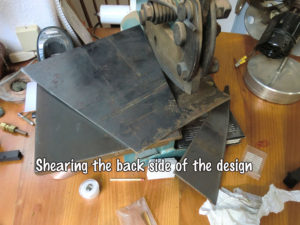 Many days later the door begins to emerge.